Trust is proof of our work. Evidence of excellence in all we do.
MOST TRUSTED GENERAL CONTRACTOR IN CHARLOTTE
Our journey began in 2001, we initially founded Bonfiglio Builders in Chicago, completing 45 residential construction projects, renovations and historical restorations in our first eight years of business operations. In 2016, our family business relaunched in Charlotte, North Carolina with an emphasis on old world craftsmanship heightened by cutting-edge building techniques and best practice methodologies.
We undertake only a few Charlotte custom homes at a time to ensure that each project gets its deserved attention, service, focus and involvement. With a hands-on operation and expertly managed development, we complete all home renovations, new home additions and remodeling efficiently.
Our rich experience and expertise, along with our daily interactions on-site, allow us to provide smart solutions and a plethora of suggestions to any issue that may arise, striving to be on schedule and within budget.
Innovative general contractor services in North Carolina
As a general home contractor, we deliver comprehensive pre-construction services, design, build and construction services as well as professional project management to ensure that all quality standards are met and any issues that may arise along the way are identified and addressed.
Our company provides general contractor services, such as: new home constructions, renovations and remodeling, home additions, historical restorations and custom home construction that suit our clients' needs and exceed their expectations. As your custom home builder, our goal is to complete projects tailored to your needs. We strive to provide your project on schedule and within budget.
Green residential contractor transforming houses into homes
We specialize in custom home construction, building homes according to our client's needs and wants. Our clients are welcomed to join the building process and become part of the process and end result.
With our LEED green building expertise, we strive to meet green building standards with construction solutions that respect the environment. Bonfiglio Builders is a licensed North Carolina custom home builder, aspiring to build a new Charlotte, one home at a time.
To achieve steady, manageable growth

To insure sustainability for our extended team

To build strong relationships with clients & contractors

To enhance "word-of-mouth" reputation
Licensed General Contractor in the State of North Carolina

Oak Park Historical Society Award for Excellence in Historical Renovation of a 1920's Queen Anne Home

2017 – Charlotte Business Journal Award for "Top Office Interior Upfits" to Paul's team at Shelco, LLC
To transform "houses into homes"

To build homes that exceed clients' expectations

To build quality homes, on-time and on-budget

To provide exceptional customer service

To enable each client to participate in the building process, stress-free
Quality and excellency through the best practices in custom home building

Honesty, Transparency, Integrity

Trust, Respect, Work Ethics

Authentic relationships with our clients and collaborators
Samaritan's Feet
Samaritan's Feet is a 501 (c)(3) organization that serves & inspires hope in children by providing shoes as the foundation to a spiritual and healthy life.

Let Me Run
Inspiring boys through running to become courageous, build healthy relationships and adopt an active lifestyle.

Save The Children
Aiming to create a world where all children survive and have a chance in learning, are protected from abuse, exploitation and being neglected.

PROFESSIONAL ORGANIZATIONS
National Association of Home Builders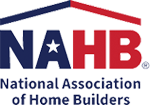 North Carolina Licensed General Contractor

Home Builders Association of Greater Charlotte


Paul Bonfiglio
OWNER, CONSTRUCTION MANAGER
Paul earned his Bachelor's degree in Housing and Interior Design Construction Management (University of Missouri) and then turned to his career. With a career spanning 35 years in both commercial and residential construction, Paul is known for his personal involvement including doing all his own client meetings, bidding, scheduling and, daily, on-site visits. Paul is each client's single point of contact. This high level of personal involvement has resulted in tremendous positive word-of-mouth referrals and positions Bonfiglio Builders as a top choice among new customers.
Gina Bonfiglio
OWNER, BUSINESS MANAGER
Gina's entrepreneurial drive sparked at an early age. Gina's degrees in Marketing (University of Illinois) and an M.B.A. (Thunderbird School of Global Management) combined with Paul's construction expertise creates their family-owned and operated business. Gina gives 110% customer service to each project, a business strategy she intends to sustain for years to come.
Paul is not pretentious, he's very down to earth. If he says he'll do it, he'll do it. There's no falseness. He has the uncommon characteristic of being solid and caring. Plus, the quality of his workmanship is outstanding.
I have had the pleasure of working with Paul in my capacity as a residential Architect. My experience has been that Paul possesses a great deal of knowledge concerning construction and is always easy to serve as reference for others. He is consistently thorough and extremely organized. Paul has earned my respect and confidence as we have worked together on multiple projects.
I knew that if Paul was managing a project, there would be no customer complaints regarding schedule, communication, site cleanliness, and overall project management. And because of his professional approach, he would typically be rewarded with repeat business from clients he was associated with. I am a big fan of Paul Bonfiglio and was always proud of the way he demonstrated character and integrity both in his personal life as well as his business career.
Paul was always available. He took responsibility for the project and had a dependable network of sub-contractors.
We thank Paul for everything he has done to make our new home (start to finish, from concept design through construction completion). Paul has put in a lot of time and always made himself available for us, he made important decisions when we couldn't and showed great professionalism along the way. Gina provided patience during the construction process. We thank her for keeping our invoices and change orders on track and running things smoothly on the other side of the construction business.
Ian was on the job site almost everyday, literally. He was on-site and overseeing every step of the build. His knowledge of even the smallest detail…he has the ability to figure out issues and produce solutions. One of the most telling observations that we witnessed was how respected Ian was by all the sub-contractors and the relationship he maintained with the team.
Thank you, Paul, we were really nervous undertaking such a major project, but you and Ian have really made it a great experience. Everything has gone extremely smoothly, and we really couldn't be happier with the results.